Export selection…

In order to generate Excel reports, use the "Export selection…" function (at the bottom of your screen).
To do so:
Enter a file name in the "Export as" section.

Choose the file format: CSV (Semicolon delimited), CSV (Comma delimited) or TXT (Tab delimited).

Select the compatibility: Windows (CRLF), Unix (LF) or Mac prior Mac OS X (CR).

Choose the encoding: Unicode (UTF-8) or Europe Latin-1 (ISO-8859-1).

You also have the option to display headers, to choose the date format and the decimal symbol (dot or comma).

Click on "Export".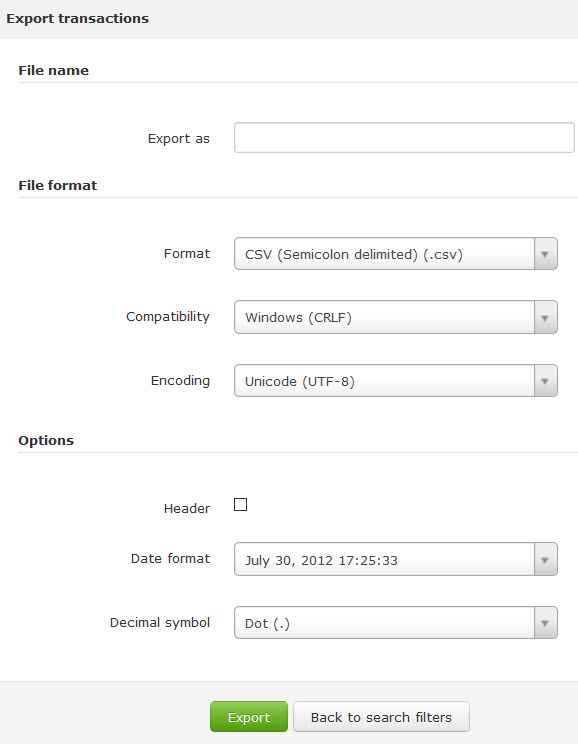 Recurring Export

To save time, you also have the possibility to create recurring exports.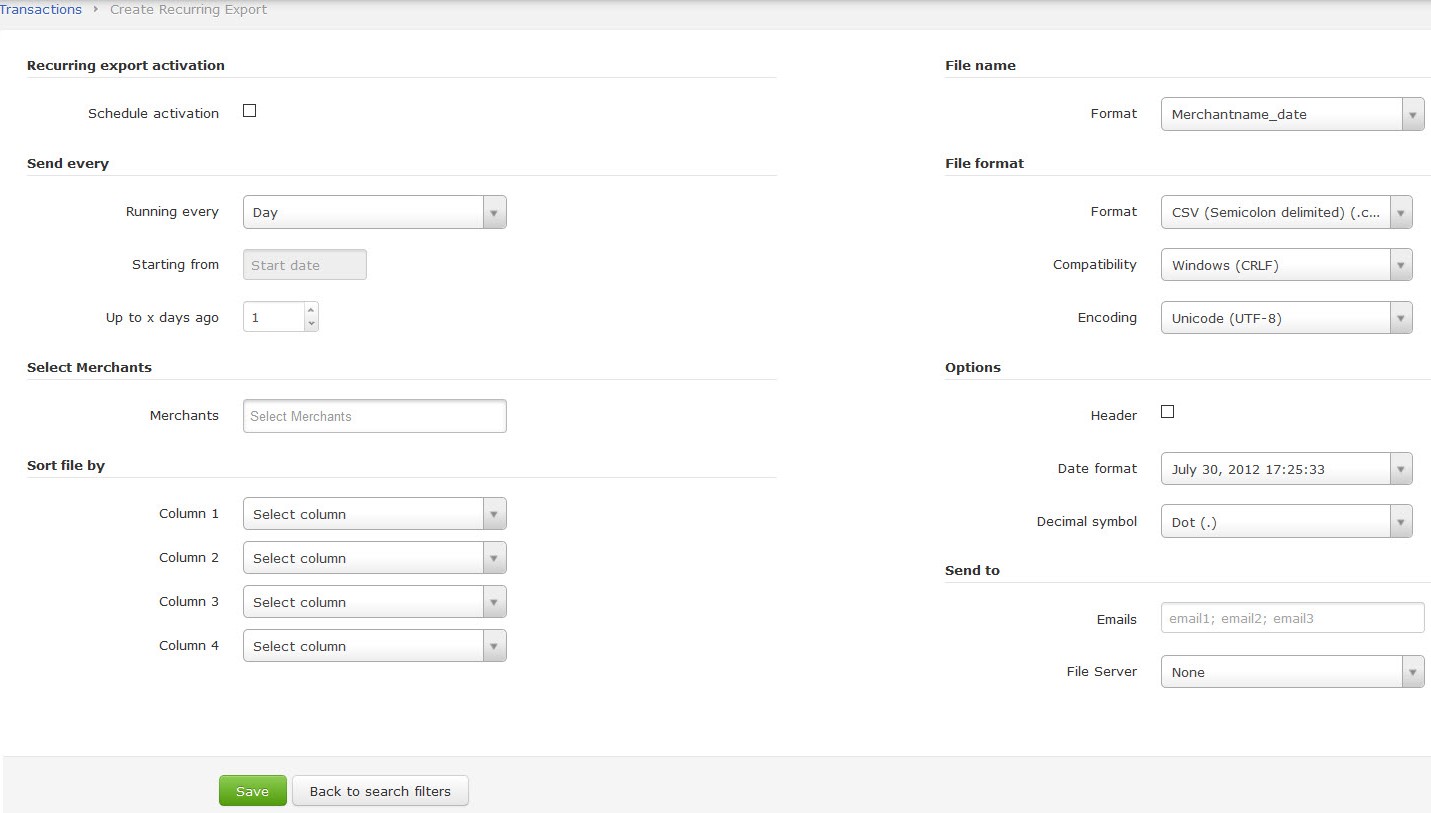 Follow the same steps as described previously for the File format and the Options (see Export selection…).
On the left side of your screen, select merchants, then the file name (choosing the format from the drop-down menu – the last two can be customized).
Choose the frequency by deciding if the export is to be sent every day or week, and specify how many days it should go back to (no limitation).
E-mail recipients' addresses must be separated by commas.
Up to four columns can be defined (from the drop-down menu list) to sort files.
Don't forget to tick the "Schedule activation" box and click on "Save".
Recurring exports are thus quickly available in your back office.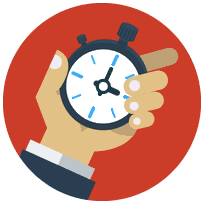 Quick tip: Click on
 to send recurring exports to the e-mail recipients specified previously.